Local Produce
We source produce from local farmers and vendors to offer you the fresh, in-season varieties Kingston and area has to offer.
Superior Quality Meals
Campus One Stop offers delicious ready-to-make meals from Ontario-based The Village Kitchen and Zarky's Fine Italian food along with a variety of other offerings.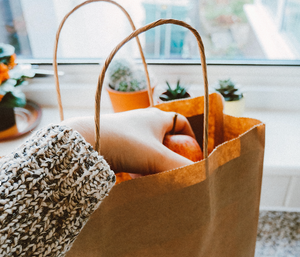 Campus One Stop Deliver's
We're offering delivery service on Queen's Campus and surrounding Kingston community.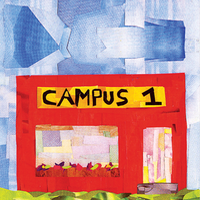 About Campus One Stop
Welcome to Campus One Stop. We're much more than a convenience store: We're a family owned and operated importer of global fine foods, merchandise, and our own fair trade coffee brand, Mola Mola. We ship care packages and gift boxes. We've also got your necessities like toiletries, paper towel, and Gatorade to nurse that hangover. Come in to our store to see what we're all about – we're 1 minute from Queen's Campus.
Ridiculously kind owners. Lots of healthy and alternative options. Steve remembered me after I had lived outside of Kingston for 5 years, and even gave me a nice soap as a welcome back/apartment warming gift. Has been a fave place of mine for 10+ yrs!!!!

Samantha
Some prices are by far the best in the neighborhood (Ben & Jerry's), plus they have a huge selection for a 'corner store' ... and no extra charges for using my credit card like other stores nearby. Add to the mix always super friendly staff. I definitely wish I discovered this store earlier in the school year. Thanks for being a great addition to the area!

Cameron
Extremely wide selection for a small local shop. I feel great supporting this local grocery store!

Laura