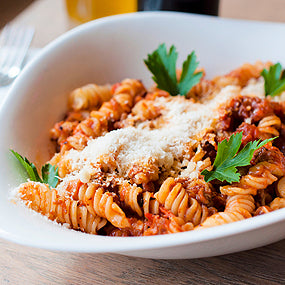 Baked Rotini with Italian Sausage is savory, cheesy, and a little spicy.  Comfort food at it's best. A classic italian food - plus, it's on the table in just 45 minutes! Feeds 2 to 4 people.
3 pounds feeds 2 to 4 people
Campus One Stop has free Delivery throughout Kingston Ontario and the Queens University Campus including all Residences.